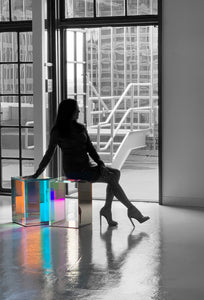 It started with rocks in a drive and a house bridging a stream
Born in Waco, Texas to a doctor father, musician grandmother and inspiring mother, Lauren began creating at a young age. She made rock houses for the horned toad frogs, lakes for her barbies and tree houses in which to read and daydream. She recalls the moment architecture and design came into her life at age 5 when she visited a strikingly contemporary home that bridged a stream.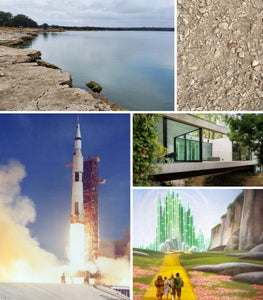 Design for the Future
A move to Houston at age seven allowed her to witness skyscrapers shooting up like wildfire and Nasa/Space Age. To a child, it was like watching a real-life Wizard of OZ and the Emerald City. Her favorite cartoon was Jetsons, of course, and she thought for sure by 1980 cars would be flying and felt compelled to design for the future. From pre-med and art to architecture and design, Lauren found her calling.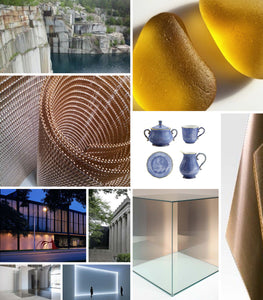 The Rottet Point of View
Travel by car across the United States visiting National Parks,
Science and Art Museums, Three memories never forgotten were the Stone quarries of Vermont and Texas, the Contrast of Old and New juxtaposed and the Light and Space Art movement in Los Angeles. The amazement at how a blade of light and glass could completely transform the way a space was perceived became the strongest influence in her work which at its core is minimalism, geometric abstraction and a focus on perceptual phenomena such as light, reflection, volume, scale and the use of materials such as glass, metal and resin/acrylic. A belief that interior spaces should be as visually dynamic as the exterior, Rottet creates each piece to be like kinetic art, emitting energy and visual movement.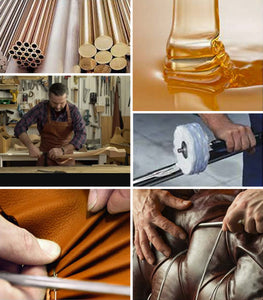 Made to Last
Having traveled extensively in search of the best makers for projects all over the world, Rottet Collection sources from the finest Millworkers, Leather Makers and Sources, Upholsterers and Craftspeople. From the finest solid and wood veneer suppliers to the highest grade Stainless and Bronze Alloys. Having built on reputation on lasting product, Rottet Collection is made to last from those who know how to make.
Rottet Collection brings a new perspective to the private home. Each piece can be best described as Contemporary Luxury meant to be passed down for generations, as fresh as the day it was created.