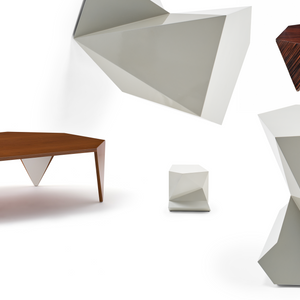 Scroll Down
Cubist pieces celebrate the resultant angles formed when shapes are bent or truncated (much like a cubist drawing or painting).
"A head is a matter of eyes, nose, mouth, which can be distributed in any way you like." - Picasso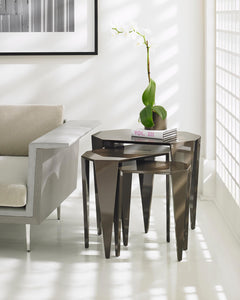 ORIGAMI NESTING TABLES
Merging sculpture and function, the Origami Nesting Tables are deceptively practical. The folded and creased planes give the impression of something akin to scuplture - functional art for living.